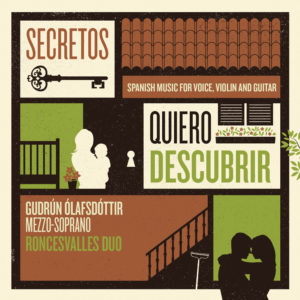 SECRETOS QUIERO DESCUBRIR - SPANISH MUSIC FOR VOICE, VIOLIN AND GUITAR. In this album, the Aglaia Trio (Gudrún Ólafsdóttir, mezzo-soprano, Elena Jáuregui, violin and Francisco Javier Jáuregui, guitar) perform the classic Canciones Antiguas Españolas arranged by Federico García Lorca as well as the new compositions Four Sephardic Songs, Three Basque Songs and El cant dels ocells by Francisco Javier Jáuregui, Prólogo by David del Puerto, Navarra Lullaby by John Barber,  Duerme Tesoro by Agustín Castilla-Ávila and Homenajes by Eduardo Morales Caso. 2014 ABU Records.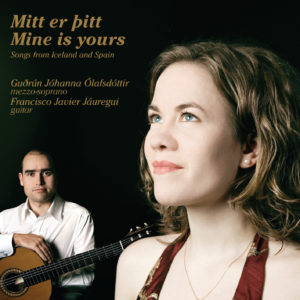 MITT ER ÞITT - MINE IS YOURS - SONGS FROM ICELAND AND SPAIN. This album, by mezzo-soprano Gudrún Ólafsdóttir and classical guitarist Francisco Javier Jáuregui, includes Eight Icelandic Folk Songs arranged by Francisco Javier Jáuregui, Vísur Vatnsenda-Rósu and Hjá lygnri móðu by Jón Ásgeirsson, Erla, góða Erla and Sofðu, sofðu góði by Sigvaldi Kaldalóns, Síðasti strætó fer korter í eitt by Gudrún Ólafsdóttir and Francisco Javier Jáuregui, Spanish Folk Songs arranged by Federico García Lorca and Graciano Tarragó, songs by Joaquín Rodrigo and Federico Moreno Torroba and a new arrangement of the beloved Catalan folk song El cant dels ocells (The song of the birds) by Jáuregui. 12 Tónar. 12TK004. 2008.
---
BUY FROM AMAZON, CD BABY, ITUNES, FNAC, OR GUITARRAS DE LUTHIER
LISTEN ON SPOTIFY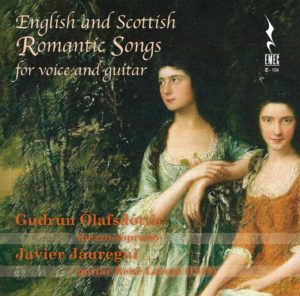 ENGLISH AND SCOTTISH ROMANTIC SONGS FOR VOICE AND GUITAR. The songs and ballads from early nineteenth century England, ectremely popular at their time of publication, are among the most appealing, the most easily approachable, of all songs for voice and guitar. In this recording, Francisco Javier Jáuregui accompanies mezzo-soprano Gudrún Ólafsdóttir on an original René Lacote guitar from 1840. The album includes romantic theatre songs from England and Scottish Folk Songs arranged with charming guitar accompaniments by Matthias von Holst (Gustav Holst's great-grandfather). Many of the Scottish songs' poems are by the celebrated poet Robert Burns, such as Oh My Love is Like a Red, Red Rose and Auld Lang Syne. EMEC Discos 2012, distributed worldwide by Naxos.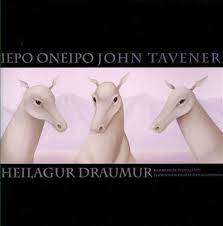 IEPO ONEIPO JOHN TAVENER SACRED DREAM. Choir & Organ's magazine's critic Shirley Ratcliffe wrote about the album Sacred Dream: "Iepo Oneipo, for the composer's favoured mezzo-soprano voice and pared-down orchestration, is given a stunning performance by Gudrún Jóhanna Ólafsdóttir-the sound echoes around to great effect." The album also includes The South Iceland Chamber Choir's peroformances of choral pieces by Sir John Tavener, conducted by Hilmar Örn Hilmarsson. The CD was selected as Gramophone Magazine's "Editor's Choice".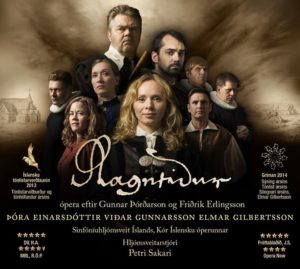 RAGNHEIÐUR. This Icelandic opera was written by Icelandic composer Gunnar Thórdarson and librettist Friðrik Erlingsson, based on true dramatic events that took place in Skálholt, in 17th century Iceland. The opera premiered in March, 2014, at the Icelandic Opera at the Harpa Auditorium, to huge critical and public acclaim, sweeping up awards such as "The Musical Event of the Year", "The Composer of the Year", "The Theatre Performance of the Eyear", "The New Music of the Year" and "The Singer of the Year" (Elmar Gilbertsson). Gudrún Ólafsdóttir created the role of Ingibjörg, who's aria was specifically written for her voice. The recording features some of Iceland's most celebrated singers, such as Thóra Einarsdóttir (Ragnheiður), Elmar Gilbertsson (Daði) and Viðar Gunnarsson (Brynjólfur the Bishop) accompanied by the Iceland Symphony Orchestra, conducted by Petri Sakari. 2014 Actone.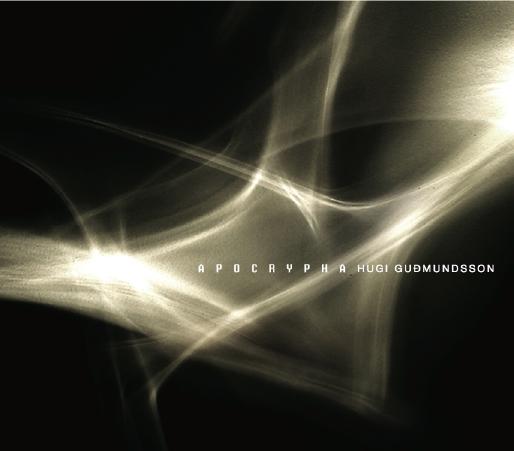 APOCRYPHA is the debut CD of Icelandic composer Hugi Gudmundsson (born 1977) and it won him several awards and recognitions, including the Icelandic Music Awards (won: composition of the year, nomination: CD of the year) and Kraumur Awards. The piece mixes the sound of mezzo-soprano Gudrún Ólafsdóttir, the baroque ensemble Nordic Affect and electronics. Nordic Affect has been nominated for the prestigious Nordic Council Music Prize. The recording was conducted by celebrated conductor/composer Daníel Bjarnason. 2008 MusMap.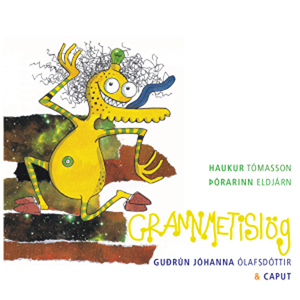 GRANNMETISLÖG (Vegetable Songs) features a series of melodic, humorous children's songs written by award-winning Icelandic composer Haukur Tómasson to poems by one of the nation's most loved poets, Þórarinn Eldjárn. Gudrún premiered this work with Caput Ensemble and subsequently recorded it, conducted by Guðni Franzson. 2009 SMK75 Smekkleysa Bad Taste.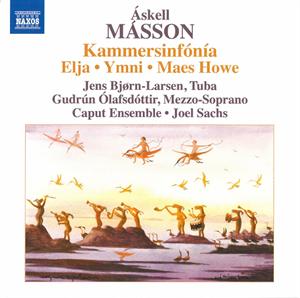 ÁSKELL MÁSSON - KAMMERSINFÓNÍA - ELJA - YMNI - MAES HOWE. Widely travelled and eclectic in his influences, Áskell Másson can be considered the epitome of the Icelandic composer, his distinctive sound infused with the traditional music of his homeland. In this album, Icelandic mezzo-soprano Gudrún Ólafsdóttir and the Caput Ensemble perform Másson's Ymni, a seductively simple and gently melancholic setting of sonnet fragments. Elja is the title of an ancient Icelandic folk-poem, its energy and sense of struggle reflected in music with fierce momentum and calm tranquility, while Maes Howe evokes the windswept landscapes of Orkney and its Neolithic landmarks through the dark voice of the tuba. Kammersinfonia is Másson's second symphony, its song-like folk music influences expressed in contrasting episodes which build to a rollicking scherzo and liberating apotheosis. Performed with Caput Ensemble for Naxos Music. 2014.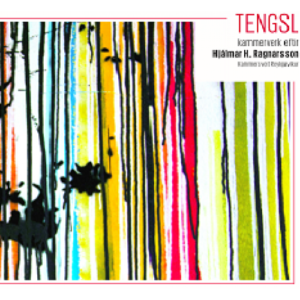 TENGSL - HJÁLMAR H. RAGNARSSON. Hjálmar Helgi Ragnarsson is one of the leading Icelandic composers of the middle generation, his first compositions dating from the mid-1970s. In this album, mezzo-soprano Gudrún Ólafsdóttir sings the world premiere recording of Ragnarsson's Vocalise with pianist Anna Guðný Guðmundsdóttir and violinist Rut Ingólfsdóttir, members of the Reykjavik Chamber Orchestra. 2013 SMK83 Smekkleysa.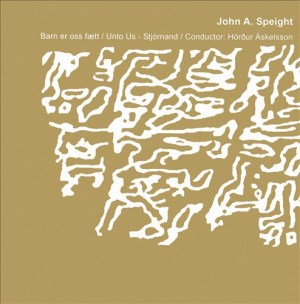 JOHN ANTHONY SPEIGHT - BARN ER OSS FÆTT - A CHILD IS BORN - A CHRISTMAS ORATORIO FOR 4 SOLOISTS, 2 CHOIRS AND ORCHESTRA. "The Christmas oratorio Unto Us by John A. Speight must certainly be considered a pivotal work in the history of Icelandic sacred music." Presto Classical.
Elín Ósk Óskarsdóttir, soprano, Guðrún Jóhanna Ólafsdóttir, mezzo-soprano, Garðar Thór Cortes, tenor, Benedikt Ingólfsson, bass. Schola Cantorum Reykjavicensic. Mótettukór Hallgrímskirkju. Sinfóníuhljómsveit Íslands / The Iceland Symphony Orchestra. Stjórnandi / Conductor: Hörður Áskelsson. In cooperation with Iceland Music Information Centre, Iceland Symphony Orchestra and RÚV. 2005 Smekkleysa. World premiere recording.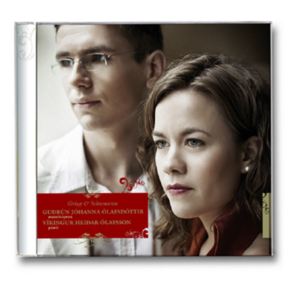 GRIEG & SCHUMANN. This recording with Icelandic mezzo-soprano Gudrún Ólafsdóttir and pianist Vikingur Ólafsson mirros Robert Schumann's beloved song-cycle Frauenliebe und -leben with Edvard Grieg's song-cycle Haugtussa, as both consist of eight songs which describe the feelings and experiences of a woman as she knows and enjoyes love for the first time, before losing it altogether. The album also features Grieg's Solveigs Sang, Jeg elsker Dig, Vaaren and Die verschwiegene Nachtigall. 12TK001 2006 12tónar.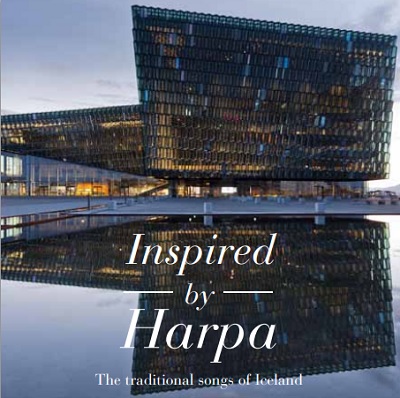 INSPIRED BY HARPA. This Icelandic song compilation features Gudrún Ólafsdóttir singing Móðir mín í kví, kví, accompanied by guitarist Francisco Javier Jáuregui in his arrangement of the song. 12tónar 2013.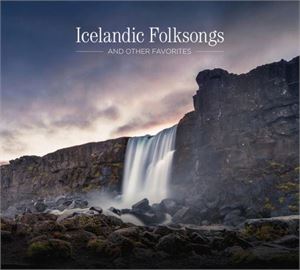 ICELANDIC FOLKSONGS AND OTHER FAVORITES. This Icelandic folk song compilation features Gudrún Ólafsdóttir singing Móðir mín í kví, kví, accompanied by guitarist Francisco Javier Jáuregui in his arrangement of the song. 2015.